Fernridge School Pou & Shelter Project!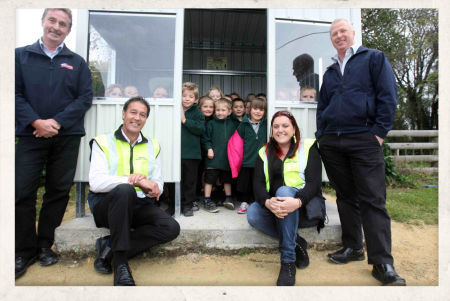 On May 23rd, 190 Fernridge school pupils welcomed an exciting new asset to their school and community. Opposite Kibblewhite Road heading towards Fernridge School a new shelter and Pou have been put up to promote safe and active travel to and from school. Their Pou design came from students inspired art and coached through the process by artist Sian Torrington.
"The idea around putting up the Pou is to highlight to drivers and the community that their is a school close by, small people share this road and the idea is to keep them safe whilst letting them remaining active in their travel to school by Cycling, Scooting and walking. The stretch of road heading past Fernridge School is 80km p/hr so it is vital that drivers and other road users remain aware" says Wairarapa Road Safety Coordinator Holly McGeorge.
Wairarapa Road Safety Manager Bruce Pauling also mentions "this project could not be achieved without the support of our Local roading engineers at Masterton District Council and of course Patrick, Warwick and the team at Totalspan for funding the shelter".
Photos Courtesy of Wairarapa Times Age.
Saturday 23rd of May 2015
---