SH2 Wairarapa Highway Improvements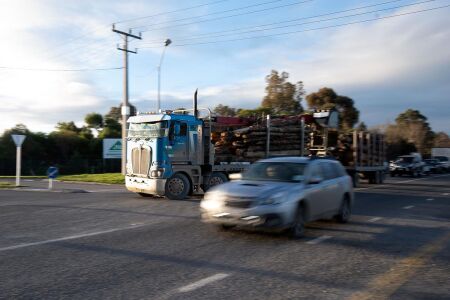 This year Waka Kotahi NZ Transport Agency has been busy developing three separate but complementary safety programmes. We'd like to share details about these projects with you, and hear your feedback on them.
Firstly, we've finalised a proposal for safer speed limits between Masterton and Featherston on SH2 and would like to get your formal submissions on the proposed changes.
We also have information about the finalised designs for three roundabouts between Masterton and Carterton, median barriers and a turning bay near Clareville, and an update on the raised pedestrian crossings.
Useful links
Speed review
Between January 2010 and December 2019, there were 488 crashes on this stretch of road. Four people were killed and 28 people were seriously injured.
Safer speed limits help to minimise the severity of crashes when they occur, and give road users a second chance to either avoid a crash or at least walk away from one if it happens.
When considering safer speed limits between Masterton and Featherston, we have taken into account feedback we heard from the public late last year, alongside our own technical assessment.
We are now formally consulting on proposed changes to the speed limits. Consultation is part of the legal process to change speeds on a state highway, and before we make any changes we want to hear from you. You can read more about the process on our website.
If you live in the Wairarapa you'll receive an information booklet about these proposals in your letterbox soon. The printed booklet has a freepost form so people can easily make a formal submission on the proposed new speeds. The booklet is also available as a PDF on the SH2 Wairarapa project page for you to read and download.
Roundabouts and barriers
Designs are now complete for new roundabouts at the intersections of Ngaumutawa Road, Norfolk Road and Wiltons / East Taratahi Road. We'd like to get your thoughts on these designs.
Subject to an application for construction funding being successful, we expect to start work on these roundabouts in early 2022. You can read more about the roundabouts and barriers on our website.
Pedestrian crossings
As you may have seen, three of the planned 21 pedestrian crossings have been built, and designs for the next batch of crossings are underway.
We are currently seeking funding for construction, and we hope to have an update for you later this year.
You can read more about the pedestrian crossings on our website.
https://www.nzta.govt.nz/projects/sh2-wairarapa-highway-improvements/
Monday 26th of July 2021
---